The FPi 5700 turns any mail center into a strategic business asset, providing a platform for processing your business critical mailings. Simply load the document and envelopes and press Start. The FPi-5700 Automatically processes the job.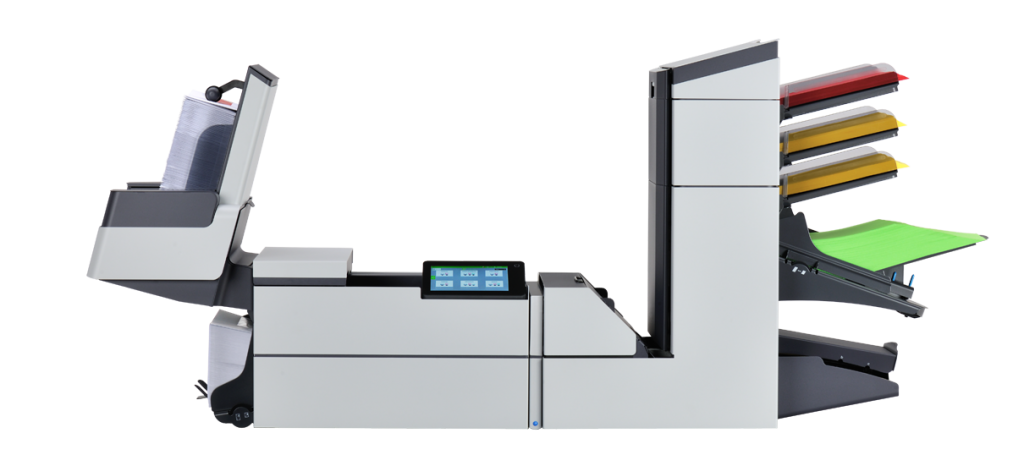 Key Features:
Processes up to 4,000 envelopes per hour.
Full color, High definition touch screen
Barcode, OMR and OCR reading capabilities
Standard feeders will hold 325 sheets each.
Optional MaxiFeeder for increased capacity and paper media options
MaxiFeeder will hold 1200 sheets.
For quotes and further information, please call (817) 421-9164